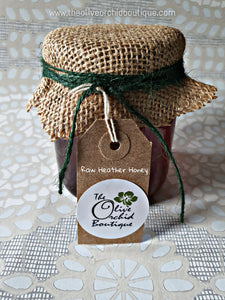 ORGANIC, UNPASTEURISED Raw Heather Honey
​Benefits: Heather honey is highly prized for its health and healing benefits as it's rich in antioxidants and anti-bacterial properties. It's traditionally used to treat digestive disorders and kidney infections.
Tasting Notes & Tips: This honey has a highly perfumed aroma, strong heather notes, with a hint of caramel or Amaretto. A deep amber colour, it's 'medium bodied' and sweet.